KM3NeT

Neutrinos

Nikhef is a member of the KM3NeT collaboration, where researchers hope to be able to detect neutrinos.

View Project
KM3NeT

Neutrinos

Nikhef is a member of the KM3NeT collaboration, where researchers hope to be able to detect neutrinos.

View Project

ATLAS

The Higgs particle and dark matter

Nikhef is a member of the ATLAS experiment, one of the detectors at the Large Hadron Collider at CERN. Researchers focus on the characteristics of the Higgs particle and dark matter.

View Project

XENON

Dark matter

Nikhef is a member of the XENON collaboration at the Gran Sasso Laboratory in Italy. With the XENON setup, our researchers hope to be able to detect dark matter.

View Project

eEDM

Electric dipole moment of electrons

Researchers within the Nikhef collaboration based in Groningen study the Standard Model of particle physics, among which the electric dipole moment of electrons.

View Project

DETECTOR R&D

Incredibly complex equipment is needed for research in particle physics. Due to the pioneering nature of the work and the expert knowledge present within research institutes, such equipment is usually developed in-house.

View Project

AUGER

Cosmic radiation

Together with international colleagues, Nikhef physicists research cosmic rays with innovative detectors in Argentina. They hope to be able to find out more information about the nature and origin of cosmic rays.

View Project

ALICE

The Quark Gluon Plasma

Nikhef is a member of the ALICE experiment, one of the detectors at the Large Hadron Collider at CERN. Our researchers hope to be able to answer the many questions surrounding quarks; the elementary particles that are locked in protons and neutrons.

View Project

ADVANCED COMPUTING FOR RESEARCH

The Nikhef researchers that work on the grid, are mostly working on developing increasingly better software, and transferring their knowledge, so that all scientists with an 'impossible' data problem can profit from the grid.

View Project

LHCB

Matter and antimatter

Nikhef is a member of the LHCb experiment, one of the detectors at the Large Hadron Collider at CERN.

View Project

THEORY

Nikhef's Theoretical Physics group performs theoretical research on a wide range of fundamental topics in high-energy physics, ranging from particle and astroparticle physics to cosmology, gravitational waves and string theory.

View Project

ADVANCED VIRGO

Gravitational waves

Nikhef is a member of the (Advanced) Virgo collaboration. Our reseachers have contributed to the first direct detections of gravitational waves.

View Project
National Institute for Subatomic Physics
Welcome! Nikhef is the National Institute for Subatomic Physics. Our researchers study the interactions and structure of all elementary particles and fields at the smallest distance scale and the highest attainable energy. Read more!
What are you looking for?
Op 22 september 2017 detecteerde IceCube een neutrino met hoge energie, waarvan de kans vrij groot was dat het zo'n kosmisch neutrino uit het verre heelal was. Om die reden werd een bericht uitgestuurd naar alle grote telescopen van de wereld met de vraag of zij ook een kijkje konden nemen op die plaats aan de hemel… Lees het blog van Daan van Eijk, postdoctoral fellow aan het hoofkwartier van het IceCube-experiment over de bijzondere bekendmaking op 12 juli 2018.
Focus
3 Oct
Veel interesse in Einstein Telescope industriedag
Het toekomstige zwaartekrachtsgolfobservatorium Einstein Telescope is nu al interessant voor industrie en MKB. Dat blijkt uit de druk bezochte industriedag over het project op donderdag 27 september, bij VDL-ETG in Eindhoven
7 Sep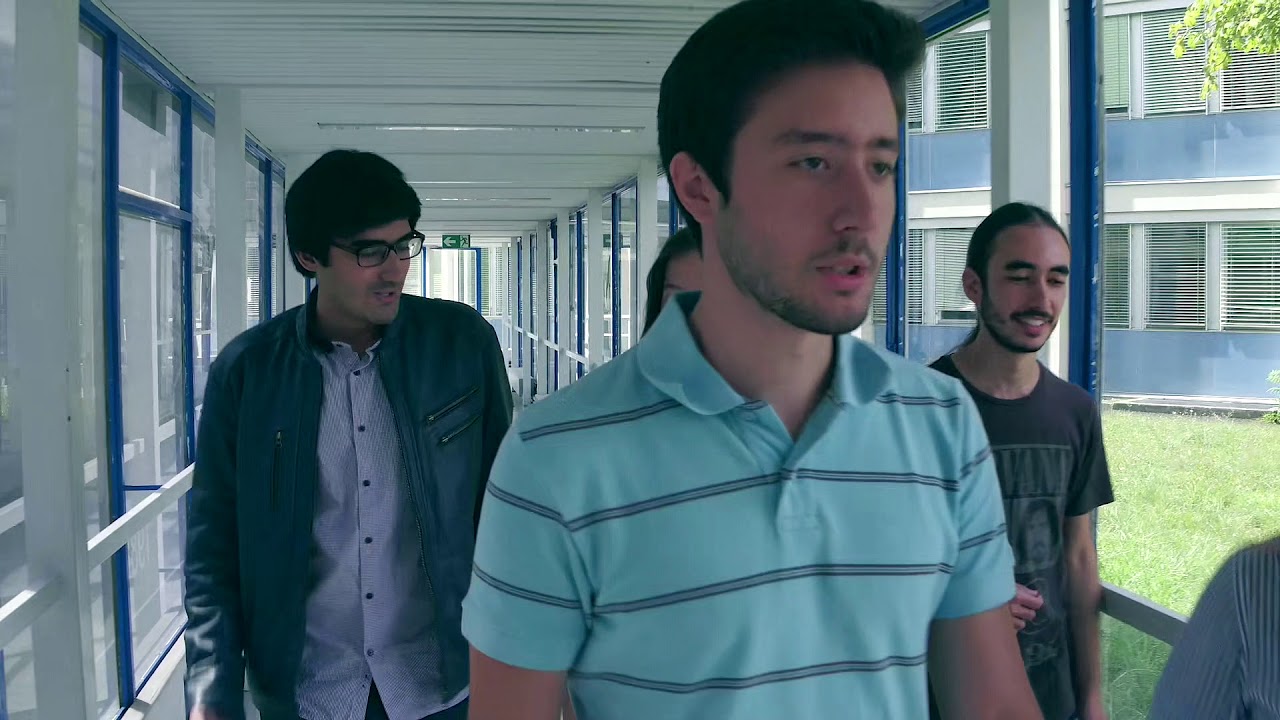 Technische stages op CERN
Binnenkort is er weer een deadline voor het solliciteren op een technische stageplaats op het gerenommeerde onderzoeksinstituut CERN! Lees  meer op www.nikhef.nl/cernstages
29 Aug
NWO-film over Nikhef
Het heelal is ontzettend groot. Toch weten we maar van een klein deel, namelijk van 15%, waaruit het bestaat. 85% van het heelal is onzichtbaar, ook wel donkere materie genoemd. Als 85% onzichtbaar is, hoe kunnen we donkere materie dan vinden?